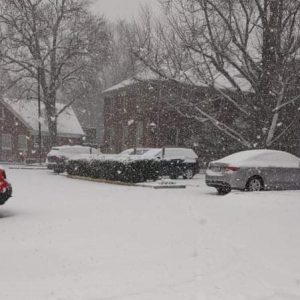 Winter Weather Cancellation Policy
With the current snowfall projected to last until this evening, we realize that might impact some people's appointments tomorrow (Friday the 7th). We want to remind our patients of our inclement weather policy: first and foremost we want our patients to be safe. So if you don't feel like you can get to and from your appointment safely, don't risk it! Please call us (we worry if we don't hear from you!) and just let us know that the conditions are too bad for you to make it to your appointment. We totally understand and will be happy to reschedule you!
At this time we fully expect to be open for scheduled appointments on Friday. If the situation should change, we will notify scheduled patients as soon as possible. Some examples of when we would reasonably expect to close include:
6+ inches of snow fall,
ice storm,
electricity is out,
heat in the winter is not available
air conditioning is not available in the summer during periods of high temperatures,
flooding or other disaster (natural or otherwise) that affects transportation or personal safety, or
government declares a state of emergency and asks people to stay off the roads.
If you have any questions give us a call (859-913-5638). Stay safe and warm!